Former Cessna Employee Pleads Guilty
To Stealing Parts from Airplanes
Nov. 21, 2011
WICHITA, KAN. – A former Cessna employee has pleaded guilty to selling stolen aircraft parts on eBay, U.S. Attorney Barry Grissom said today.
Diego Alejandro Paz-Teran, 34, Wichita, Kan., pleaded guilty to one count of interstate transportation of stolen property. In his plea, Paz-Teran admitted he stole aircraft parts from Cessna and sold them on Ebay. According to court documents, the investigation began in November 2008 when an employee of a Rockwell Collins Company distributor saw a Collins AHC-3000 Attitude Reference Computer offered for sale on eBay for $9,000. Knowing that the part was valued at more than $45,000, he contacted the seller and asked for serial numbers. Cessna tracked the serial numbers to a part that was removed from an XLS Plus aircraft while it was being painted.
Investigators found other stolen aircraft parts being sold on the same eBay account and followed records on the account to Teran at his home in Wichita.
Sentencing is set for Feb. 6. He faces a maximum penalty of 10 years in federal prison, restitution and a fine up to $250,000.
Grissom commended the U.S. Department of Transportation - Office of Inspector General, the Sedgwick County Sheriff's Office, the Federal Bureau of Investigation and Assistant U.S. Attorney Matt Treaster for their work on the case.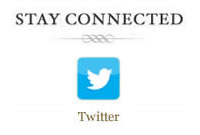 <!/a><!/div> <!/div>