Former Topeka Convenience Store Manager
Sentenced in $400,000 Embezzlement
Sept. 14, 2011
TOPEKA, KAN. – A former Topeka convenience store manager has been sentenced to 15 months in federal prison for embezzling more than $400,000 from her employer, U.S. Attorney Barry Grissom said today.

Amie Elisabeth Ard, 30, Topeka, Kan., also was ordered to pay $433,632 in restitution. Ard pleaded guilty to one count of wire fraud. According to court records, Ard stole money from Wood Oil Company's convenience on the Kansas Turnpike near Topeka while she was the store manager. She took money from daily receipts and falsified company records to cover it up. She used the stolen money for personal expenses including $15,000 for the purchase of a Chevrolet Avalanche and $20,000 for the purchase of a Corvette.
Grissom commended the Federal Bureau of Investigation, Assistant U.S. Attorney Christine Kenney and Assistant U.S. Attorney Richard Hathaway for their work on the case.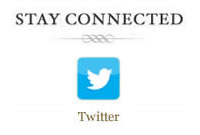 <!/a><!/div> <!/div>