Lawyer Sentenced to 18 Months in Federal Prison
For Embezzling From Veterans
January 1, 2011
WICHITA, KAN. – A Wichita attorney has been sentenced to 18 months in federal prison for embezzling from veterans whose finances she was managing, U.S. Attorney Barry Grissom said today. She was ordered to pay a total of more than $318,899 in restitution.
Janell Jenkins-Foster, 57, pleaded guilty to two counts of embezzlement. In her plea, she admitted that she embezzled funds from United States veterans while she was serving as curator of their estates in 2008. As curator, she was responsible for the receipt, care and disbursement of money paid to the veterans. She took $92,850 from the estate of a veteran identified in court documents and Dale F. and $7,300 from a veteran identified as Robert H.
In addition, she also admitted embezzling from other estates including:
$7,317 from Gerald C.
$69,248 from Dorothy R.
$16,061from Booker T.
$18,674 from Phillip W.
$2,837 from Gene W.
$32,000 from Glenn J.
$37,412 from Bert T.
$17,500 from Buddy V
$17,697 from Raymond W.

Grissom commended the Veterans Administration's Office of Inspector General and Assistant U.S. Attorney Alan Metzger for their work on the case.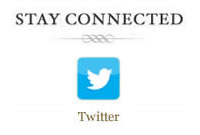 <!/a><!/div> <!/div>