Drug Trafficking Investigator Receives
U.S. Attorney's Guardian of Justice Award
Sept. 21, 2011
KANSAS CITY, KAN. – A deputy with the Johnson County Sheriff's Department is the winner of the 2011 Guardian of Justice award, U.S. Attorney Barry Grissom announced today.
Deputy Perry Williams received the award today during the Kansas Association of Chiefs of Police conference in Hutchinson. He was honored for his work on a 15-month investigation that broke up a California-based drug trafficking ring that distributed methamphetamine, cocaine and marijuana in the Kansas City, Kan., metropolitan area. Williams worked with investigators from the Drug Enforcement Administration, the Kansas Highway Patrol, the Los Angeles County District Attorney's office, the Internal Revenue Service, the Southwest Border Task Force, the Southgate California Drug Task Force, and the U.S. Marshals Service on the investigation.
"His work in this case is a shining example of what can be done when agencies work collaboratively and closely with a prosecuting attorney," said U.S. Attorney Barry Grissom.

Williams testified seven times during a six-week jury trial that involved 82 witnesses and more than 1,400 exhibits. During trial, Williams injured his shoulder and postponed surgery so the trial would not be delayed. Later, he spent six hours on the witness stand with his shoulder in an immobilizing cast from the delayed surgery.
"Deputy Williams went the extra mile in providing extraordinary help during the investigation and trial in this matter," said Assistant U.S. Attorney Sheri McCracken. "He regularly worked on weekends, through holidays and after normal business hours without complaint."
The Guardian of Justice award is given annually to federal and state or local law enforcement officers in recognition of outstanding service provided in the prosecution of significant cases by the United States Attorney's office. The awards are the highest recognition given to a member of the law enforcement community by the United States Attorney's office. Nominations for the awards come from prosecuting attorneys who worked with the nominees.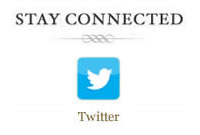 <!/a><!/div> <!/div>