Topeka Woman Pleads Guilty To Drug, Gun Charges
Sept. 26, 2011
TOPEKA, KAN. – Amber Y. Martindale, 32, Topeka, Kan., has pleaded guilty to federal drug and gun charges, U.S. Attorney Barry Grissom said today.
Martindale pleaded guilty to one count of possession with intent to distribute methamphetamine and one count of possession of a firearm in furtherance of drug trafficking. In her plea, she admitted that six times in 2009 she took part in selling methamphetamine to investigators who were working undercover. The transactions took place at her home at 2310 S.E. 21st, at a Family Dollar store, and at a gas station at 2024 S.E. California. On Dec. 2, 2009, investigators served a search warrant at Martindale's home, where they seized methamphetamine, a .38 caliber pistol, and a .22 caliber rifle.
Sentencing is set for Dec. 19. She faces a penalty of not less than five years and not more than 40 years in federal prison and a fine up to $2 million on the methamphetamine charge, and a mandatory consecutive penalty of not less than five years and a fine up to $250,000 on the firearms charge. Grissom commended the Drug Enforcement Administration and Assistant U.S. Attorney Greg Hough for their work on the case.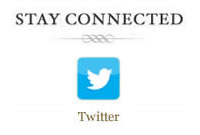 <!/a><!/div> <!/div>