Anderson County Man Gets Five Years
For Distributing Child Porn
Sept. 26, 2011
WICHITA, KAN. – An Anderson County man has been sentenced to five years in federal prison for distributing child pornography, U.S. Attorney Barry Grissom said today.
Gary Dean West, 49, Kincaid, Kan., pleaded guilty to one count of distributing child pornography. In his plea, he admitted that on June 4, 2009, he sent child pornography to what he believed was a 13-year-old girl named Sally in California. In fact, Sally was a detective in Tulare County, Calif.
Investigators found child pornography on West's computer when they served a search warrant at his home July 13, 2009.
Grissom commended the Federal Bureau of Investigation and Assistant U.S. Attorney Jason Hart for their work on the case.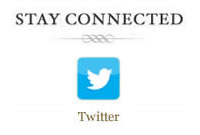 <!/a><!/div> <!/div>