U.S. Attorney's Civil Rights Symposium
Set for June 8, 2012
At Johnson County Community College
April 3, 2012
KANSAS CITY, KAN. – A researcher who investigates hate groups for the Southern Poverty Law Center will be the featured speaker at the U.S. Attorney's second annual Civil Rights Symposium June 8 at Johnson County Community College in Overland Park, U.S. Attorney Barry Grissom said today.
Michelle Bramblett, information manager for the Southern Poverty Law Center's Intelligence Project, will speak about the center's work tracking and exposing the activities of hate groups. The Southern Poverty Law Center is a 41-year-old non-profit civil rights organization based in Montgomery, Ala. Its quarterly Intelligence Report is distributed to more than 75,000 law enforcement agencies across the country.
Bramblett will be one of several speakers during the free, day-long event focusing on federal civil rights enforcement in Kansas. Grissom said this is the second year in a row he has sponsored the symposium.
"In an era of extremism and intolerance, I want to send a message that we are committed to protecting the civil rights and seeking justice for every Kansan," Grissom said. "Federal law protects us all, regardless of race, color, sex, disability, religion, familial status and national origin."

Other topics during the symposium will include human trafficking, civil rights for returning veterans and the rights guaranteed under the Americans With Disabilities Act.
The symposium is free and open to the public, but anyone who wants to attend must register. A registration form and more information is available on the U.S. Attorney's Web site at www.justice.gov/usao/ks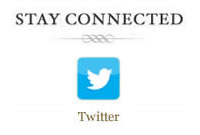 <!/a><!/div> <!/div>