Topeka Man Pleads Guilty In Federal Court
To Fatal Christmas Eve 2011 Shooting
Aug. 15, 2012
TOPEKA, KAN. – A Topeka man has pleaded guilty to the Christmas Eve 2011 killing of a liquor store clerk, U.S. Attorney Barry Grissom said today. A plea agreement calls for both parties to recommend a sentence of 33 years in federal prison without parole.
Matthew Daniel Myers, 45, Topeka, Kan., pleaded guilty to one count of discharging a firearm in furtherance of a crime of violence.
Grissom thanked Shawnee County District Attorney Chad Taylor, who worked with federal prosecutors on the case. Taylor's office dismissed charges Myers was facing in state court so the case could be prosecuted in federal court.
"More than three decades behind bars is the kind of outcome we wanted in this case," Grissom said. "Working together, we're able to use every tool we have to stop violent criminals and to make Topeka safer."
In his plea, Myers admitted that about 1:30 p.m. Dec. 24, 2011, he entered the Hudson Liquor store at 810 S.E. 15th in Topeka. He was wearing a stocking cap and pajama pants and carrying a crowbar. Myers demanded the clerk, Matthew Hill, give him money. Hill handed over the money and then attempted to retrieve a .38 caliber handgun from a nearby drawer. Myers hit Hill with the crowbar, knocking Hill to the ground. He seized the gun and shot Hill in the neck.
Myers started to leave the store but returned and shot Hill in the head when Hill tried to get up from the floor. The shooting was captured on the store's video surveillance system.
The handgun from the shooting has never been found, but DNA testing obtained from the crowbar and the stocking cap were consistent with Myers' DNA profile.

Sentencing is set for Nov. 26. The parties have agreed to propose a sentence of 396 months in federal prison.
Grissom commended the Topeka Police Department, Shawnee County District Attorney Chad Taylor's office, the FBI, Assistant U.S. Attorney Mike Warner and Assistant U.S. Attorney Jared Maag for their work on the case.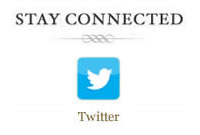 <!/a><!/div> <!/div>