Federal Grants Target DNA Backlog In Kansas
Aug. 9, 2012
KANSAS CITY, KAN. – Two federal grants totaling more than $500,000 are targeted at reducing the backlog in DNA testing for Kansas law enforcement agencies, U.S. Attorney Barry Grissom said today.
The Kansas Bureau of Investigation will receive $319,064 from the National Institute of Justice and the Justice Department's Office of Justice Programs, Grissom said. In addition, Johnson County will receive $247,374. The grants are for the purpose of helping state and local governments reduce DNA backlogs and DNA sample turnaround time.
"Forensic DNA analysis is an important tool in law enforcement," Grissom said. "It can be used to implicate or eliminate a suspect and solve cases that had previously been thought of as unsolvable. The demand for DNA testing continues to grow and crime laboratories are struggling to keep up."
For more information on the DNA backlog, see the Office of Justice Programs' fact sheet at:
http://www.ojp.usdoj.gov/newsroom/factsheets/ojpfs_dnabacklog.html
For more information about the grants, contact the Office of Justice Program's Office of Communications at 202-307-0703.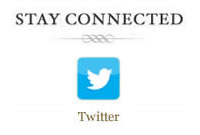 <!/a><!/div> <!/div>