Saline County Man Sentenced To Three Years
In Federal Prison For Firearms Violation
Dec. 11, 2012
TOPEKA, KAN. – A man from the Salina area has been sentenced to 38 months in federal prison for a firearms violation, U.S. Attorney Barry Grissom said today.
Chad R. Anderson, 37, Saline County, Kan., pleaded guilty to one count of unlawful possession of a firearm after a felony conviction. In his plea, he admitted that investigators served a search warrant Dec. 1, 2011, at his residence at 204 Robson Road in rural Saline County, Kan. They found two shotguns belonging to Anderson. Anderson was prohibited by federal law from possessing firearms because of a 2003 conviction in Saline County District Court on a charge of possession with intent to sell methamphetamine.
Grissom commended the Salina Drug Task Force and Assistant U.S. Attorney Randy Hendershot for their work on the case.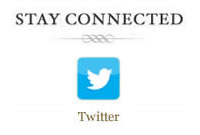 <!/a><!/div> <!/div>