Wichita Man Convicted
Of Attempted Sex Trafficking of Minors
Dec. 12, 2012
WICHITA, KAN. – A Wichita man has been convicted on two counts of attempting to recruit and entice teenage girls to work as prostitutes, U.S. Attorney Barry Grissom said today.
A jury in U.S. District Court in Wichita found Brandon W. Dennis, 26, Wichita, guilty on two counts of attempting to recruit teenagers to perform commercial sex acts.
In the first count the victim was a 17-year-old Wichita girl identified in court records as "Jane Doe." In the other count the victim was identified as "Rissa," a name used by a detective with the Wichita Police Deparatment who was working undercover.
During trial, prosecutors presented evidence that the 17-year-old victim met Dennis in the summer of 2011 at a party. They became friends on Facebook. On Oct. 23 and Oct. 24, 2011, she received several messages on Facebook from Dennis. He told her she could make up to $800 a day working as a prostitute.
One message from Dennis read: "become a hoe n get paid n get rich."
When she declined his offer, he threatened her and sent her a message that said: "u jus nothing but a dog that needs the rite trainin n life."
On Oct. 24, 2011, a police detective accessed the victim's Facebook account and found a phone number for Dennis. Posing as a 15-year-old named "Rissa," the detective text messaged Dennis. Via text and phone conversations, Dennis offered "Rissa" the opportunity to work as a prostitute. In one message he said: "we can make this happn n get this money nation wide girl."
Dennis arranged to meet "Rissa" at the Drury Inn, 400 W. Douglas in Wichita. He was arrested when he arrived there.
Sentencing is set for Feb. 27. He faces a minimum penalty of 10 years and a fine up to $250,000 on each count. Grissom commended the Wichita/Sedgwick County Exploited and Missing Child Unit - Internet Crimes Against Children Task Force and Assistant U.S. Attorney Jason Hart for their work on the case.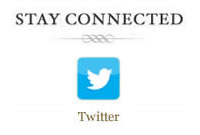 <!/a><!/div> <!/div>