Miami County Man Pleads Guilty To Tax Evasion
Dec. 17, 2012
KANSAS CITY, KAN. – A Miami County pleaded guilty Monday to tax evasion in connection with his subcontracting business in Iraq, U.S. Attorney Barry Grissom said today.
Gregory S. Light, 43, Louisburg, Kan., pleaded guilty to one count of tax evasion. In his plea, he admitted that while he was a lieutenant colonel in the Kansas Army National Guard he was deployed to Iraq. After his deployment ended, he returned to Iraq to work as a subcontractor with his own company, Lighthouse Consulting.
One contractor wired him a monthly salary and another paid him in cash. Light reported on his tax returns only the salary that was wired to him. With the cash compensation, he bought postal money orders to bring back to the United States when he returned approximately once every three months. He stored the money orders in a safe deposit box and cashed them a little at a time so the bank would not file a report on the transaction.
All told, he failed to report $313,781 in income and failed to pay $81,886 he owed in income taxes.
Sentencing is set for April 8. He faces a maximum penalty of 5 years in federal prison, a $250,000 fine and restitution of $81,886. Grissom commended the Internal Revenue Service and Assistant U.S. Attorney David Smith for their work on the case.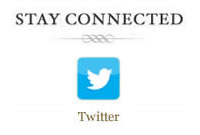 <!/a><!/div> <!/div>