McPherson County Woman Sentenced For Bank Robbery
Feb. 13, 2012
WICHITA, KAN. – A McPherson County woman has been sentenced to 51 months in federal prison for bank robbery, U.S. Attorney Barry Grissom said today. She also was ordered to pay $15,520 in restitution.
Vicki L. Arce, 52, Moundridge, Kan., pleaded guilty to one count of bank robbery. In her plea, she admitted that on April 30, 2009, she robbed the Telephone Employee's Credit Union at 270 N. Broadway in Wichita, Kan. She handed the teller a plain, white envelope and said, "I need your cash." She told the teller, "Don't mess with me. There's someone in the car with a gun." The teller gave her cash and she left the bank.

Grissom commended the Federal Bureau of Investigation and Assistant U.S. Attorney Alan Metzger for their work on the case.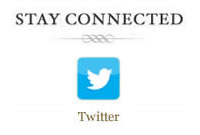 <!/a><!/div> <!/div>