Nurse Sentenced For Tampering With Patients' Morphine
January24, 2012
TOPEKA, KAN. – A Salina nurse who was addicted to painkillers has been sentenced to three years in federal prison for stealing morphine from the nursing facility where she worked, U.S. Attorney Barry Grissom said today.
Melanie French Morrison, 25, Ft. Riley, Kan., pleaded guilty to one count of consumer product tampering and one count of adulteration of a drug. In her plea, she admitted that in May 2009 she was fired from Wesley Medical Center for taking Percocet from the hospital's drug supply without a physician's order and without documenting that she administered it to a patient.
In August 2009, Morrison went to work as a charge nurse at Holiday Resort Nursing Facility in Salina. Because she was addicted to pain medications, she took syringes from the medical room, removed morphine from its vials and replaced it with sodium chloride solution to hide the theft. She would take the morphine-filled syringes home and inject the morphine.
In February 2010, a nursing director was preparing an injection for a patient and discovered that someone had tampered with multiple vials. The nursing director had Morrison submit to a urine drug test, which was positive for opiates.
Grissom commended the Food and Drug Administration and Assistant U.S. Attorney Tanya Treadway for their work on the case.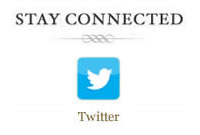 <!/a><!/div> <!/div>