Inmate Convicted of Threatening Judges, Others
Feb. 3, 2012
WICHITA, KAN. – A state prison inmate has been convicted on charges of threatening judges and other law enforcement officers, U.S. Attorney Barry Grissom said today.
U.S. District Judge J. Thomas Marten found Virgil E. Dillon, 49, guilty on seven counts of sending threatening letters through the U.S. mail. Dillon was an inmate at the state prison in Lansing, Kan., at the time of the crimes. During trial, prosecutors presented evidence that Dillon sent threatening letters to Sedgwick County District Judge Benjamin Burgess, Sedgwick County Sheriff's Deputy Robert Clark, Sedgwick County District Judge David Kaufman, Sedgwick County Sheriff's Deputy Tim Myers and federal agents.
In his order finding Dillion guilty on all counts, Judge Marten cited Dillon's letter to Judge Burgess, which said, "I.ve Something to tell you how much do you love your family because It.s to Bad that I.m going to kill you + your family Real Slow."
Sentencing is set for April 18. He faces a maximum penalty of five years in federal prison and a fine up to $250,000 on each count. Grissom commended the Sedgwick County Sheriff's Office, the U.S. Postal Inspection Service and Assistant U.S. Attorney Lanny Welch for their work on the case.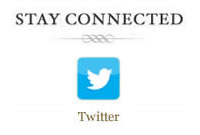 <!/a><!/div> <!/div>