Garden Plain Bank Robbery
Draws 20-Year Sentence
January 5, 2012
WICHITA, KAN. – A Kansas man who is already in prison for abducting a store clerk in Viola has been sentenced to 20 years in federal prison on a bank robbery charge, U.S. Attorney Barry Grissom said today.
Robert D. Abner, 42, pleaded guilty to the June 27, 2008, robbery of the Garden Plain State in Garden Plain, Kan. During the robbery he brandished what appeared to be a firearm and demanded money before fleeing on foot. The weapon later was determined to be a pellet gun. Abner was arrested in Oregon in July 2008.
On June 26, 2008, a clerk at the Viola General Station was found after being kidnapped and held for several days. In August 2009, Abner was convicted in state district court on charges related to the kidnapping and sentenced to 570 months in state prison. In sentencing him on Thursday, U.S. District Court Judge Monti Belot made Abner's federal sentence consecutive to his sentence in the kidnapping.
Grissom commended the Federal Bureau of Investigation and Assistant U.S. Attorney Lanny Welch for their work on the case.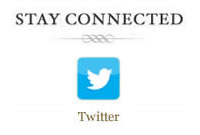 <!/a><!/div> <!/div>