Pennsylvania Man Pleads Guilty
To Bank Robbery in Colby, Kan.
January 5, 2012
WICHITA, KAN. – A Pennsylvania man has pleaded guilty to robbing a bank in Colby, Kan., U.S. Attorney Barry Grissom said today.
Timothy D. Seifert, 67, Bethlehem, Pa., pleaded guilty to one count of bank robbery. Seifert initially was charged in a criminal complaint filed in October. The complaint alleged that on Oct. 28, 2011, Seifert robbed the Farmers & Merchants Bank at 240 W. 4th in Colby. He gave the teller a note saying he had a gun. Seifert was arrested shortly after the robbery not far from the bank.

Seifert is set for sentencing March 19. He faces a maximum penalty of 25 years in federal prison and a fine up to $250,000. Grissom commended the Colby Police Department, the Thomas County Sheriff's Office, the FBI and Assistant U.S. Attorney Lanny Welch for their work on the case.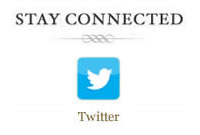 <!/a><!/div> <!/div>