U.S. Attorney Hosts Indian Country Conference
July 9, 2012
KANSAS CITY, KAN. – U.S. Attorney Barry Grissom will open a three-day Indian Country Conference Tuesday at Haskell Indian Nations University in Lawrence.
Tribal leaders, tribal police officers, prosecutors and victim advocates from across the state and the region will be focusing on ways to strengthen public safety in Indian Country, including the four reservations in Kansas. The Justice Department has made it a top priority to support tribal governments in the fight against crime.
"Nationally, one in three women reports having been raped during her lifetime," Grissom said. "For me, no challenge is more urgent than protecting women and girls in tribal communities."
The conference, which runs through Thursday, will include sessions on domestic violence in Indian Country, gang violence, human trafficking, fraud and white collar crimes on the reservation, child exploitation investigations and working with victims with disabilities.
Co-sponsors for the conference include the U.S. Attorney's Offices for the Districts of Kansas, Nebraska and the Northern District of Iowa, the Office for Victims of Crime, the Bureau of Indian Affairs, the Kansas Law Enforcement Training Center and the Regional Community Policing Training Institute.
Grissom will make opening remarks for the conference at 1 p.m. Tuesday in the auditorium building at Haskell. For more information, call the public information officer at 316-269-6552.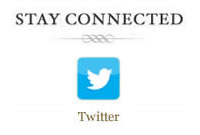 <!/a><!/div> <!/div>