Mexican National Sent To Prison
In Home Depot Fraud Scam
June 19, 2012
An undocumented alien from Mexico has been sentenced to 24 months in federal prison, without parole, for his role in defrauding Home Depot stores by returning stolen merchandise and receiving in-store credit cards in return, U.S. Attorney Barry Grissom announced today.

The alien, Manuel Gonzalez-Gonzalez, 40, who was born in Tutlachico, Mexico, but most recently lived in Los Angeles, Calif., was sentenced in the U.S. District Court in Wichita, Kan., on Tuesday. He faces removal to Mexico after he finishes his federal prison sentence, although an active state warrant for a similar crime is outstanding in Huntington Park, Calif. Gonzalez was convicted of a Home Depot theft in Orlando, Fla., in 2010.

Gonzalez was arrested by the Kansas Highway Patrol in December 2011 heading west on I-70 in Ellis County, Kan. A state trooper found more than 200 Home Depot in-store credit cards worth $300 each, a total of about $69,000. Gonzalez or others working with him used counterfeit or discarded Home Depot receipts to make it look like they had purchased merchandise when they were really stealing it. They would return the merchandise to Home Depot stores for in-store credit cards. Stores across the country were victimized, Grissom said.

Officials of ICE Homeland Security Investigations confirmed that Gonzalez was in the United States illegally. Because his conviction is an "aggravated felony" as defined by federal immigration law, Gonzalez faces removal from the United States after he serves his sentence and answers the California state charges. There is no parole from federal prison sentences.

Grissom praised the Kansas Highway Patrol and ICE Homeland Security Investigations for their investigation and Assistant United States Attorney Lanny Welch for his prosecution.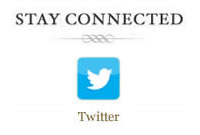 <!/a><!/div> <!/div>