Topeka Bank Robber Gets 17.5 Years
June 1, 2012
TOPEKA, KAN. – A Topeka man has been sentenced to 17.5 years for bank robbery, U.S. Attorney Barry Grissom said today.
Tramaine Mondale Beadles, 29, Topeka, Kan., was convicted in a jury trial in 2011 on one count of bank robbery. During trial, prosecutors presented evidence that on Oct. 19, 2010, Beadles and another man robbed the Kaw Valley Bank at 1944 N. Topeka in Topeka, Kan.
Beadles was an inmate at the Grossman Center in Leavenworth at the time of the Kaw Valley Bank robbery. He was serving a sentence after being convicted in 2007 in a previous bank robbery.
Grissom commended the Topeka Police Department, the FBI and Assistant U.S. Attorney Randy Hendershot for their work on the case.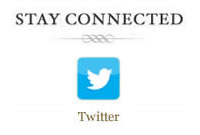 <!/a><!/div> <!/div>