Wichita Man Convicted of Producing Child Porn
June 1, 2012
WICHITA, KAN. – A federal jury has found a Wichita man guilty of producing child pornography, U.S. Attorney Barry Grissom said today.
Shane M. McClelland, 26, Wichita, was convicted in a jury trial on one count of enticing a teenage girl to send him sexually explicit photos of herself. He was acquitted on a second count of enticing another teenage girl to do the same.
On Aug. 9, 2010, investigators for the Wichita Police Department and the Exploited and Missing Child Unit served a search warrant at McClelland's home, where they seized evidence of the crime.
During trial, prosecutors presented chat logs found on the computer of a 14-year old girl in New York, as well as emails found in the Yahoo account operated by McClelland. The evidence showed that over the course of many days he pressured and persuaded the girl to him send nude photos of herself. The evidence also showed McClelland used a webcam during his chats with the girl. At trial, the girl identified McClelland from the webcam as well as pictures he had sent her during the chats.
Sentencing will be set for a later date. He faces a potential mandatory minimum sentence of 25 years and a possibility of a life sentence. Grissom commended the Wichita Police Department and Assistant U.S. Attorney Jason Hart for their work on the case.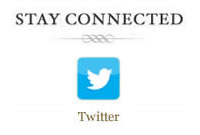 <!/a><!/div> <!/div>