Missouri Man Sentenced to More Than 21 Years
For Drug Trafficking In Metro Kansas City
March 28, 2012
KANSAS CITY, KAN. – A Missouri man has been sentenced to more than 21 years in federal prison after pleading guilty to a drug trafficking charge in federal court in Kansas.
Emigdio Villegas-Cortez, 25, St. Joseph, Mo., was sentenced today to 262 months in federal prison. Villegas-Cortez pleaded guilty to one count of conspiracy to distribute or possess with intent to distribute methamphetamine.
In his plea, he admitted from Dec. 1, 2008, to July 13, 2010, he was part of a drug trafficking organization that distributed marijuana, cocaine and methamphetamine in the Kansas City metropolitan area and elsewhere.
He admitted he directed the transportation of marijuana or directly assisted with its transportation from Houston, Texas, to eventual distribution throughout Kansas City, St. Louis, Columbia, Ken., and Washington, D.C. During the same period, he distributed or directed the distribution of at least 10 kilograms of methamphetamine obtained primarily from a source in Arizona. Most of the methamphetamine was distributed in St. Joseph, Mo., and the Kansas City metropolitan area. Additionally, he was involved in securing the transportation and eventual distribution of more than 10 kilograms of cocaine from Texas, which was primarily distributed in the Kansas City metropolitan area.
In March 2010 he was stopped while driving a Chevrolet Tahoe in Johnson County, Kan. Investigators found more than $20,000 cash and a brick of cocaine weighing more than 988 grams in the car.
Grissom commended the Drug Enforcement Administration, the Kansas City, Kan., Police Department, the Hickory Creek, Texas, Sheriff's Department, the Kansas Highway Patrol, the Johnson County Sheriff's Department, Assistant U.S. Attorney Sheri McCracken and Assistant U.S. Attorney Scott Rask for their work on the case.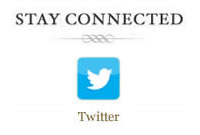 <!/a><!/div> <!/div>