Topeka Physician Charged With Health Care Fraud
May 18, 2012
TOPEKA, KAN. –A Topeka physician has been charged in federal court with health care fraud, U.S. Attorney Barry Grissom said today.

Diana L. Carver, 47, Topeka, Kan., is charged in a criminal information filed today in U.S. District Court in Topeka with one count of health care fraud and one count of illegally obtaining prescription drugs.
The complaint alleges Carver continued to practice medicine after her license was suspended by the Kansas Board of Healing Arts in July 2010. In September, October and November 2010, Carver submitted false claims to Medicare, Blue Cross/Blue Shield and FMH for services she no longer was licensed to provide. In addition, she illegally used another doctor's DEA registration number to obtain controlled prescription drugs including Zolpidem, Hydrocodone, Alprazolam and Phentermine.
If convicted, she faces a maximum penalty of 10 years in federal prison and a fine up to $250,000 on health care fraud count, and a maximum penalty of four years and a fine up to $250,000 on the prescription drug count. Health and Human Services - Office of Inspector General and the Drug Enforcement Administration investigated. Assistant U.S. Attorney Tanya Treadway is prosecuting.
In all cases, defendants are presumed innocent until and unless proven guilty. The indictments merely contain allegations of criminal conduct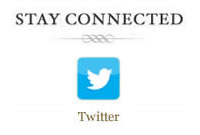 <!/a><!/div> <!/div>