Topeka Man Sentenced to Five Years In Federal Prison
For Possession of Child Pornography
May 21, 2012
WICHITA, KAN. – A man from Topeka, Kan., has been sentenced to five years in federal prison for possession of child pornography, U.S. Attorney Barry Grissom said today.
John D. Roach, 64, Topeka, Kan., was convicted in a bench trial on one count of possession of child pornography. During trial, prosecutors presented evidence that Roach used his father's credit card to purchase access to a Russian Web site that distributed child pornography. Investigators followed an electronic trail to Roach's home in Topeka. They found more than 600 images of child pornography and 41 movies containing child pornography on his computer, drives and CDs.
Grissom commended Immigration and Customs Enforcement's Homeland Security Investigations and Assistant U.S. Attorney Jason Hart for their work on the case.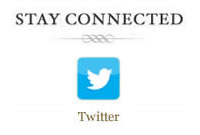 <!/a><!/div> <!/div>