Denver Woman Pleads Guilty
To Financial Fraud Charge
May 22, 2012
DENVER, COLO. – A Denver woman has pleaded guilty to a financial fraud charge, U.S. Attorney Barry Grissom said today. Prosecutors from Grissom's office are serving as special counsel on the case, which was filed in U.S. District Court in Denver.

Elizabeth Whitney, 59, Denver, pleaded guilty to one count of conspiracy to interfere and obstruct government functions, to commit interstate transportation of money obtained unlawfully, wire fraud and money laundering.
In her plea, she admitted she conspired with others to obtain wire transfers totaling more than $1 million in a scheme to obtain funds that were subject to a temporary restraining order entered by U.S. District Judge Stephen N. Limbaugh for the Eastern District of Missouri. The funds were transferred by Whitney and another to bank accounts in Colorado.
On Sept. 8, 2006, Whitney and another conspirator wire transferred $572,502 to a title company. The money was applied to a down payment on a home on Kelsie Court in Clark County, Colo., which Whitney was purchasing from another conspirator as a straw buyer. In an application for a loan to buy the property, Whitney falsely claimed her monthly income was more than $39,000.
Sentencing is set for Sept. 14 She faces a maximum penalty of five years in federal prison and a fine up to $250,000. Grissom commended the FBI, IRS-Criminal Investigations, Assistant U.S. Attorney Richard Hathaway and Assistant U.S. Attorney Christine Kenney for their work on the case. Hathaway and Kenney are serving as special counsel in the case.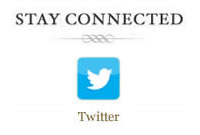 <!/a><!/div> <!/div>