Lawrence Man Charged In Topeka Bank Robbery
May 25, 2012
TOPEKA, KAN. – A man from Lawrence, Kan., has been charged with robbing a bank in Topeka, U.S. Attorney Barry Grissom said today.

Paul Stewart Wade, 23, Lawrence, Kan., is charged with one count of bank robbery in a criminal complaint filed today in U.S. District Court in Topeka.
The complaint alleges that on May 24, 2012, Wade robbed the U.S. Bank at 1064 Southwest Wanamaker Road in Topeka. He entered the bank wearing a blue baseball cap and sunglasses and carrying a blue cloth bag. He gave the teller a note saying, "This is a robbery give me all the money in both your drawers or I will use my gun." He put the money in the bag and left the bank.
Investigators tracked the tag on the car Wade was driving to his family's home in Lawrence, where they were told Wade might be headed for Colorado. While officers were still at the Wade home, they were notified that a Kansas Highway Patrol Trooper had stopped him driving westbound on I-70 near Hays. Wade was arrested and evidence seized from the car.
If convicted, he faces a maximum penalty of 20 years in federal prison and a fine up to $250,000. The Topeka Police Department, the Lawrence Police Department, the Kansas Highway Patrol and the FBI investigated. Assistant U.S. Attorney Jared Maag is prosecuting.
In all cases, defendants are presumed innocent until and unless proven guilty. The indictments merely contain allegations of criminal conduct.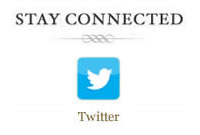 <!/a><!/div> <!/div>