Bank Robber Who Dressed As A Woman Sentenced
May 2, 2012
KANSAS CITY, KAN. – A Kansas City man has been sentenced to 37 months in federal prison for bank robbery, U.S. Attorney Barry Grissom said today.
Joshua J. Parker, 20, Kansas City, Mo., pleaded guilty to two counts of bank robbery. In his plea, he admitted that on Oct. 21, 2011, he entered the U.S. Bank at 6940 Mission Road. He was dressed like a woman, wearing a black wig, dark sunglasses and dark zippered jacket. He pushed aside a customer at the counter, jumped up on the counter and declared, "I'm back." The teller recognized him as the same person who had robbed the bank on Aug. 23, 2011.
Parker fled the bank in a Chrysler Sebring. A Prairie Village police officer attempted to stop the car. The Sebring slowed down, but didn't stop. When officers forced the car to stop near West 65th Street and Overbrook, Parker ran from the vehicle, wearing only black shorts and socks. He ran north through backyards and a low-lying creek bed, where he was arrested.
Grissom commended the Prairie Village Police Department, the FBI and Assistant U.S. Attorney Kim Martin for their work on the case.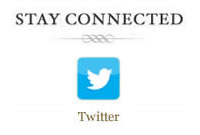 <!/a><!/div> <!/div>