Federal Charges Filed in Topeka Murder Case
May 31, 2012
TOPEKA, KAN. – U.S. Attorney Barry Grissom and Shawnee County District Attorney Chad Taylor jointly announced today that federal charges have been filed in a Topeka murder case.
Matthew Daniel Myers, 45, Topeka, Kan., is charged with one count of robbery, one count of using a firearm in a crime of violence and one count of murder in the commission of a crime of violence.
Shawnee County Attorney Chad Taylor said his office is dismissing charges Myers was facing in state district court in order for the federal prosecution to proceed. Myers could face up to life in federal prison without parole.
"Fighting violent crime is a top priority for both our offices," Grissom said. "By working together on this case we want to send the message that we will use every tool at our disposal to make Topeka safer."
The indictment alleges that on Dec. 24, 2011, Myers robbed Hudson liquor at 810 S.E. 15th in Topeka and during the robbery he shot to death the store clerk, Matthew Hill. The indictment alleges the killing was premeditated.
If convicted, Myers faces a maximum penalty of 20 years and a fine up to $250,000 on the robbery charge, not less than 10 years and not more than life and a fine up to $250,000 on the firearm charge, and life without parole on the murder charge. The Topeka Police Department, the FBI and the Shawnee County District Attorney's Office investigated. Assistant U.S. Mike Warner and Assistant U.S. Attorney Jared Maag are prosecuting.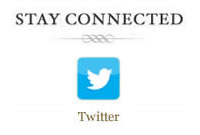 <!/a><!/div> <!/div>