Chicago Man Pleads Guilty
In Overland Park Bank Robbery
Nov. 19, 2012
KANSAS CITY, KAN. – A Chicago man has pleaded guilty to robbing an Overland Park bank, U.S. Attorney Barry Grissom said today.

Xzavier Stewart, 23, Chicago, Ill., pleaded guilty to one count of bank robbery. In his plea, he admitted that on Aug. 20, 2012, he robbed the Bank of the West at 9400 Antioch in Overland Park, Kan. He entered the bank, told a teller to give him money and said: "You have 30 seconds." The clerk recognized him as the same man who had robbed her at the same bank on July 28, 2012.
Shortly after the robbery, Stewart was driving a maroon Malibu westbound on 95th Street near Switzer when police tried to pull him over. He refused to stop and keep driving slowly. He eventually stopped on the off ramp of northbound Highway 69 at 87th Street.
Sentencing is set for Feb. 19. He faces a maximum penalty of 20 years in federal prison and a fine up to $250,000. The Overland Park Police Department and the FBI investigated. Assistant U.S. Attorney Sheri McCracken is prosecuting.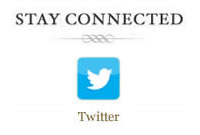 <!/a><!/div> <!/div>