Indictment: California Man
Robbed Kansas Bank Four Years Ago
Nov. 5, 2012
TOPEKA, KAN. – A California man is in custody on charges of robbing a bank in Jamestown, Kan., four years ago, U.S. Attorney Barry Grissom said today.

Eric Lee Strait, 23, Riverside, Calif., was arrested late last week in Riverside, Calif. He is charged in U.S. District Court in Topeka with one count of bank robbery and one count of brandishing a firearm during the robbery.

An indictment alleges that on Nov. 14, 2008, Strait robbed the Jamestown State Bank, 422 Walnut Street in Jamestown, Kan.

The case has been under investigation since the crime occurred. A sealed indictment charging Strait was filed June 27, 2012. The indictment was unsealed Nov. 1.

If convicted, Strait faces a maximum penalty of 25 years in federal prison and a fine up to $250,000 on the bank robbery charge; and a penalty of not less than seven years and not more than life and a fine up to $250,000 on the charge of brandishing a firearm in a crime of violence.

The FBI, the Kansas Bureau of Investigation and the Cloud County Sheriff's Office investigated. Assistant U.S. Attorney Jared Maag is prosecuting.

In all cases, defendants are presumed innocent until and unless proven guilty. The indictments merely contain allegations of criminal conduct.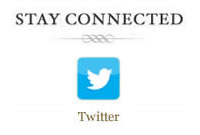 <!/a><!/div> <!/div>