$273,000 Grant Will Support
Kansas Internet Crimes Against Children Task Force
Oct. 1, 2012
WICHITA, KAN. – A $273,810 grant from the U.S. Justice Department will help support the Kansas Internet Crimes Against Children Task Force, U.S. Attorney Barry Grissom said today.
The grant to the Sedgwick County Sheriff's Department is aimed at expanding the task force's work.
"Protecting children from sexual predators who prowl the Internet is a top priority," Grissom said.
The Grant From the Office of Juvenile Justice and Delinquency Prevention will help pay for the ICAC Task Force to assist more local law enforcement agencies. It also will support the ICAC's Task Force's goal to focus more training and resources on the growing problem of minor sex trafficking.
The ICAC Task Force in Wichita works in cooperation with the Wichita-Sedgwick County Exploited and Missing Child Unit (EMCU).
For more information about the grant, call the Office of Justice Program's Office of Communications at 202-307-0703.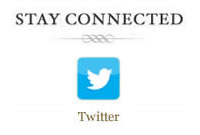 <!/a><!/div> <!/div>