Two Men Sentenced
For Selling Stolen Goods On Craigslist
Oct. 22, 2012
WICHITA, KAN – Two Wichita men have been sentenced for selling stolen goods on Craigslist, U.S. Attorney Barry Grissom said today.
Jordan Smith, 23, Wichita was sentenced to 180 months in federal prison. Co-defendant Thomas Griffin, Jr., 21, was sentenced to 60 months.
Smith pleaded guilty to two counts of wire fraud. Griffin pleaded guilty to one count of aiding and abetting wire fraud. In their pleas, they admitted 36 people were victims and more than $115,964 worth of personal property was stolen in a series of burglaries Smith committed in 2009, 2010 and 2011. Smith used the Internet to list the stolen property for sale on Craigslist. The stolen goods included building materials and supplies, machinery, appliances, electronics, jewelry, motor bikes and other items.
Griffin admitted he allowed Smith to use his telephone number as a point of contact for persons interesting in buying the property Smith advertised. Griffin knew that property Smith was selling was stolen.

Grissom commended the Wichita Police Department and Assistant U.S. Attorney Alan Metzger for their work on the case.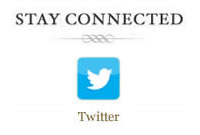 <!/a><!/div> <!/div>