U.S. Attorney Barry Grissom Take Part
In Native American Issues Subcommittee Meeting
Sept. 7, 2012
BISMARK, N.D. – Barry Grissom, U.S. Attorney for the District of Kansas, was in Bismark, N.D., this week for a summit meeting on public safety issues in Indian Country.
The group worked on major issues facing tribal communities including violence against Native American women.
"In Kansas, our tribal communities face many of the same problems found in other parts of Indian Country," Grissom said. "We want to identify the most pressing crime-related challenges and provide assistance to support tribal justice and public safety programs."
Grissom is a member of the Justice Department's Native American Issues Subcommittee (NAIS). The NAIS is made up of U.S. Attorneys whose districts contain Indian Country or one or more federally recognized tribes. The NAIS focuses exclusively on Indian Country Issues, both criminal and civil and is responsible for making policy recommendations to the Attorney General of the United States regarding public safety and legal issues that impact tribal communities.
In Kansas, Grissom's office works with four federally recognized Indian tribes: the Kickapoo, the Prairie Band Potawatomi, the Iowa and the Sac and Fox.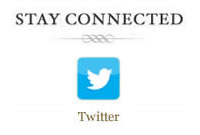 <!/a><!/div> <!/div>