Community Outreach
Assistant Attorney General for Civil Rights Tom Perez spoke to Community and Advocacy Group Leaders at the Lyric Theater in Lexington
Assistant Attorney General Tom Perez spoke at a Civil Rights Symposium in Lexington on August 29, 2012 as part of the United States Attorney's Office's report to community groups on the progress of the Office's Civil Rights Program. United States Attorney Kerry B. Harvey initiated the District's Civil Rights initiative in the summer of 2011. He and his civil rights team met with various community and advocacy groups and agencies to understand their concerns. This meeting, held at the historic Lyric Theatre, was Harvey's report back to those individuals and groups. Approximately 175 people were present to hear a keynote address from AAG Tom Perez and a comprehensive report from U.S. Attorney Harvey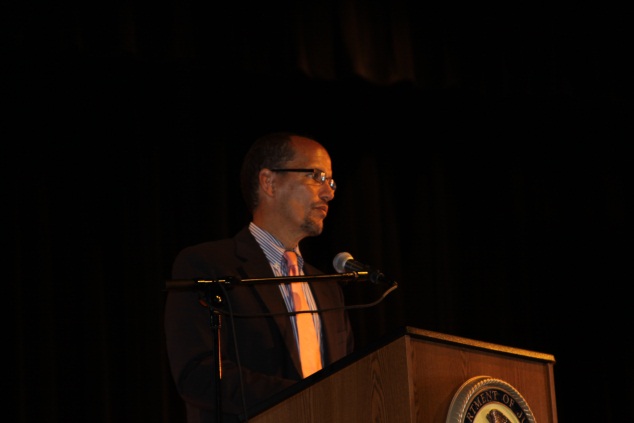 Assistant Attorney General Tom Perez Speaking at Lyric Theater.
United States Attorney Kerry B. Harvey presenting his report at the Lyric Theater.
Assistant Attorney General Tom Perez spoke to approximately 3000 Fayette County Public Schools ninth graders about bullying.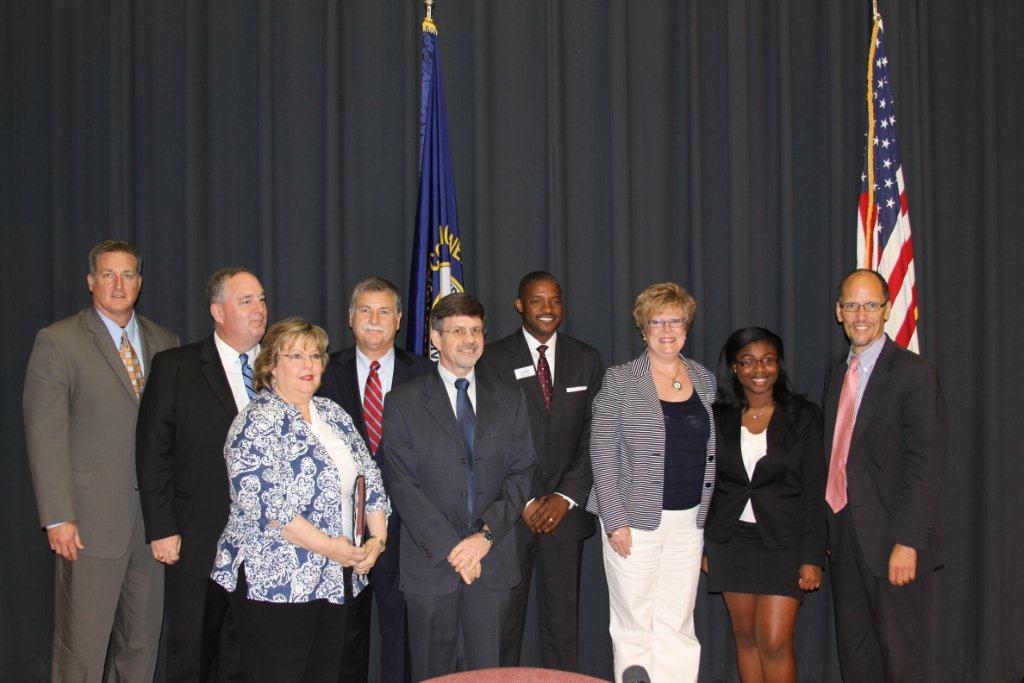 Pictured above L to R: Mark Sellers, Director of MLK, Tom Shelton, Superintendent FCPS, Jan Hatfield, Safe School FCPS, USA Kerry Harvey, John Price, Board Chair, Daryl Love, Board Member, Melissa Bacon, Board Vice Chair, Vontella Thomas, Tates Creek High School Student and AAG Tom Perez.