BRUCE EDWARDS SENTENCED TO 4 YEARS FOR ROLE IN S&WB KICKBACK SCHEME
July 29, 2010
BRUCE L. EDWARDS, SR., age 50, brother of former Sewerage and Water Board of New Orleans (S&WB) member, Benjamin L. Edwards, Sr. was sentenced today to four (4) years in prison for wire fraud and tax evasion, announced U. S. Attorney Jim Letten. In addition, the defendant was ordered to pay restitution as well as a fine in the amount of $15,000, and serve three (3) years supervised release during which time he will be under federal supervision and risk additional imprisonment should he violate any terms of the release. The Court, in sentencing EDWARDS to a four-year prison term, granted the Government's request to recognize the defendant's substantial cooperation. Specifically, Judge Zainey told the defendant in open court that he had originally intended to sentence him to 15 years in prison; however, he gave the defendant a reduced sentence at the request of the Government, due to his significant cooperation.

Court documents previously indicated that EDWARDS pleaded guilty to helping devise a scheme and artifice to defraud various entities of money by means of false and fraudulent pretenses by the use of interstate wire transmissions. These businesses performed work on behalf of the S&WB from February 1999 until December 11, 2009. The factual basis signed by EDWARDS indicates that in the aftermath of Hurricane Katrina, he was aware of the fact that his brother, Benjamin L. Edwards, Sr. spoke with representatives of Montgomery Watson Harza (MWH) regarding work that the company was to perform in assisting the S&WB and the City of New Orleans with sewer inspections and debris cleanup. After Benjamin L. Edwards, Sr. convinced MWH to hire a company called Management Construction Consultant Incorporated (MCCI) in order to perform these sewer inspections for the S&WB, he and EDWARDS misled MWH as to who actually controlled the company by placing sham officers onto MCCI paperwork to conceal the fact that EDWARDS and his brother were controlling the company.
Documents indicated that MWH wired funds from California, to the MCCI bank account located in New Orleans at Liberty Bank and Trust. MCCI received nearly $3,000,000 from MWH. After receiving the funds, EDWARDS, at the direction of his brother, Benjamin L. Edwards, Sr. wrote approximately $1,600,000 in checks from MCCI's account to Benjamin L. Edwards' tax-exempt, non-profit Third Shiloh Missionary Baptist Church (TSMBC) account. Benjamin L. Edwards, Sr. then withdrew that money from the TSMBC account to facilitate the purchase of vehicles, fund political campaigns, and obtain items of value for himself, others, and EDWARDS.
By routing the money through the tax-exempt, non-profit TSMBC account, and using cashier's checks and cash to disguise the source of the funds, EDWARDS attempted to conceal this income from the Internal Revenue Service (IRS). EDWARDS previously admitted in court documents that he was guilty of tax evasion by failing to report nearly $750,000 in income during the tax year of 2005.
Special Agent in Charge Michael J. De Palma also stated:
" Today's sentencing represents the latest chapter in the longstanding commitment of the Department of Justice and IRS Criminal Investigation to ensure that those entrusted to serve the public do so without reaping unlawful gain. IRS Criminal Investigation will continue to vigorously pursue those who intentionally evade the tax laws. All income, regardless of the source, is fully taxable and the Special Agents of the IRS are committed to investigate and recommend for prosecution those who do not fully pay their fair share."

The case was investigated by Special Agents of the Federal Bureau of Investigation and the Internal Revenue Service, Criminal Investigation Division. The case was prosecuted by Assistant U. S. Attorneys Jon Maestri, Matthew Coman, and Matthew Chester.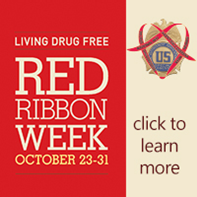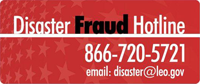 If you believe you have been a victim of fraud from a person or an organization soliciting relief funds on behalf of storm victims or have knowledge of waste, abuse, or allegations of mismanagement involving disaster relief operations, contact the National Center for Disaster Fraud toll free at: (866) 720-5721. You can also fax information to: (225) 334-4707 or e-mail it to: disaster@leo.gov