FORMER GRETNA CITY COUNCILMAN JONATHAN BOLAR SENTENCED TO 17 YEARS IN FEDERAL PRISON
August 23, 2010
JONATHAN BOLAR, age 48, a resident of New Orleans, was sentenced today to 17 years (204 months) in federal court by U. S. District Judge Lance M. Africk for extortion, wire fraud, structuring and tax violations, announced U. S. Attorney Jim Letten. In addition to the term of imprisonment, Judge Africk ordered that BOLAR pay a $174,082 in restitution to the victims and the Internal Revenue Service. Judge Africk also ordered the forfeiture of $85,700 and placed BOLAR on three (3) years of supervised release following the term of imprisonment during which time he will be under federal supervision and risks additional imprisonment should he violate any terms of the release..
Court documents show on April 9, 2010, BOLAR was convicted of all 13 counts of the indictment by a federal jury after a one-week trial and has been detained since that time. At trial, the jury found that BOLAR extorted multiple victims (4 counts) in his Gretna city council district to pay him money in return for his support in various land use matters in the City of Gretna. Next, the jury convicted BOLAR of 2 counts of wire fraud stemming from two incidents in which BOLAR purported to sell a property in his district that he did not own. Next, the jury convicted BOLAR of 4 counts of failure to file tax returns. Finally, the jury convicted BOLAR of illegal structuring cash deposits in order to avoid currency reporting requirements.
Although the otherwise applicable sentencing guidelines called for a sentence of 121 to 151 months imprisonment, the United States Attorney's Office moved the Court to sentence BOLAR to a greater sentence based on several factors including the harm to the victims, BOLAR'S disregard for the criminal justice system and acts of obstruction of justice both during the investigation and at trial. Taking note that BOLAR "shook down decent hard working people," "stole from parishioners of a church" and "stole from friends," the Court agreed with the Government's position in sentencing the defendant.
Speaking to today's sentence, U. S. Attorney Letten stated:
"Today, yet another Louisiana public official has been sentenced to a significant prison term for violating the public trust. Bolar's greed, arrogance, deceit, and disregard for the public trust has victimized not only those whom he preyed upon and stole from, but all of the citizens he purported to serve. The U. S. Attorney's Office and the FBI, along with law enforcement partners, will continue to relentlessly pursue corruption wherever it exists in hope that those who hold office or seek to hold office will utilize the power vested in those positions to serve the public's interests rather than use their offices as instrumentalities for self dealing."
David Welker, Special Agent in Charge, Federal Bureau of Investigation, added:
"Although similar in nature to other investigations of corrupt public officials, what is most appalling with Bolar is that he absolutely refused to take responsibility for his corrupt actions. He compounded this by convincing an associate to come into federal court and lie for him. The efforts of FBI New Orleans and our law enforcement partners will continue to intensify to root out public corruption wherever we find it in Louisiana. I would also like to recognize the Gretna Police Department for uncovering Bolar's initial extortion victim. The Gretna Police Department also found two other victims and provided this information to further the investigation."
Michael J. De Palma, Special Agent in Charge of Internal Revenue Service Criminal Investigations stated:
"Bolar is now facing the consequences of his arrogance, greed and egregious misuse of his elected office. It is our hope that other public servants, whether elected or appointed, will take heed of today's sentence and think twice before abusing the public's trust. Special Agents of IRS Criminal Investigation, along with our federal and state law enforcement partners, will continue to work with the United States Attorney's Office to ensure that the public trust is restored to the elected offices in our area."
This case was investigated by the Federal Bureau of Investigation and the Internal Revenue Service, Criminal Investigation Division. The case was prosecuted by Assistant U. S. Attorneys Matthew Coman, Richard R. Pickens, II, Andre Legarde and Sharan Lieberman.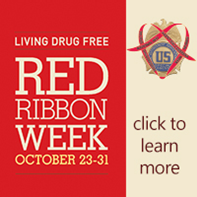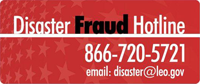 If you believe you have been a victim of fraud from a person or an organization soliciting relief funds on behalf of storm victims or have knowledge of waste, abuse, or allegations of mismanagement involving disaster relief operations, contact the National Center for Disaster Fraud toll free at: (866) 720-5721. You can also fax information to: (225) 334-4707 or e-mail it to: disaster@leo.gov