BROTHERS SENTENCED TO LIFE IN FEDERAL PRISON
September 15, 2010
DALTON BENNETT, a/k/a "D", age 39, and his brother, LANCE BENNETT, age 22, both residents of New Orleans, were sentenced today in federal court by United States District Judge Kurt Engelhardt to serve the remainder of their natural life in federal prison, announced U. S. Attorney Jim Letten. DALTON and LANCE BENNETT, along with co-defendant Danquell Miller, were convicted by a federal jury in June, 2010, for conspiracy to possess with the intent to distribute more than 50 grams of crack cocaine and a quantity of marijuana, conspiracy to obstruct justice, as well as other drug and firearms offenses.
Evidenced presented during the trial showed that DALTON BENNETT, LANCE BENNETT, and co-defendant Miller, were members of a group called 3-N-G, which refers to the intersection of Third and Galvez Streets where the defendants sold drugs. During the trial, NOPD officers testified regarding a traffic stop of a vehicle driven by DALTON BENNETT. During the subsequent investigation, the police located 28 grams of crack and a .40 caliber firearm. The police also found DALTON BENNET to be in possession of $2,419.00 in cash in his pocket. Co-defendant Miller was a passenger in the vehicle and was not initially arrested. Specifically, the jury found that DALTON BENNETT was guilty of possession with the intent to distribute crack cocaine, being a felon in possession of a firearm, and possession of a firearm in furtherance of a drug trafficking crime.

Further evidence showed that DALTON BENNETT used the telephone to call his brother, LANCE BENNETT and requested LANCE go to a local attorney's office and sign a false affidavit stating that the drugs and gun belonged to him so that authorities would not charge DALTON BENNETT with federal violations. DALTON BENNETT also requested co-defendant MILLER to tell LANCE BENNETT what was in the vehicle's secret compartment so that LANCE's affidavit would be factually correct. LANCE BENNETT later visited the attorney and signed a false affidavit attesting to his ownership of the gun and drugs.
The Government also introduced numerous telephone recordings from LANCE BENNETT, who had been arrested on state firearms charges, which proved that he had his girlfriend selling crack cocaine out on the street in the area of Third and Galvez Streets. Witnesses testified that both the brothers, along with several other members of 3-N-G, sold crack cocaine on a daily basis near the corner of Third and Galvez Streets.
During today's sentencing hearing, the Government presented evidence regarding DALTON BENNETT's six prior felony convictions, including convictions for armed robbery, distribution of drugs, and firearms offenses. The government also proved that LANCE BENNETT had two prior felony drug convictions and that he is currently serving a ten-year sentence for illegal possession of a firearm. Miller is awaiting sentencing. Co-defendants Nicole Williams and Shelly Knockum previously pled guilty and are also awaiting sentencing.
This case was investigated by Special Agents of the Bureau of Alcohol, Tobacco, Firearms and Explosives and Officers of the New Orleans Police Department. This matter was prosecuted by Assistant United States Attorney Maurice E. Landrieu, Jr.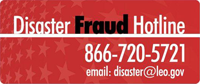 If you believe you have been a victim of fraud from a person or an organization soliciting relief funds on behalf of storm victims or have knowledge of waste, abuse, or allegations of mismanagement involving disaster relief operations, contact the National Center for Disaster Fraud toll free at: (866) 720-5721. You can also fax information to: (225) 334-4707 or e-mail it to: disaster@leo.gov