NEW ORLEANS MAN PLEADS GUILTY TO USING DECEASED BROTHER'S IDENTITY AND STEALING FEDERAL FUNDS
October 7, 2010
LIONEL PERKINS, JR., age 56, a resident of New Orleans, Louisiana, pleaded guilty in federal court today before U. S. District Judge Lance M. Africk to charges relating to his usage of his deceased brother's identity to obtain thousands of dollars of federal benefits and his fraudulent application for and receipt of storm-related federal benefits in the aftermath of Hurricane Katrina, announced United States Attorney Jim Letten.
According to court documents, in 1988, PERKINS used the identity of his deceased younger brother to apply for a Social Security Number. Using his brother's identity and the fraudulently obtained Social Security Number, PERKINS applied for and received over $40,000 worth of federal benefits, including supplemental security income benefits, health care benefits through the Medicaid program, FEMA benefits, and food stamps. Using the false identity, PERKINS also filed a civil complaint against the Social Security Administration in federal court. Additionally, PERKINS applied for, and received, multiple driver's licenses in Louisiana and Mississippi in the name of his deceased brother.
Furthermore, after Hurricane Katrina devastated the New Orleans area, the defendant filed an application in his own name for a Small Business Administration (SBA) disaster loan assistance representing that he owned a property located in the 2300 block of General Taylor Street, New Orleans, Louisiana, and that the property was his primary residence when Hurricane Katrina struck. PERKINS admitted that he fraudulently represented that he was a full-time resident of the General Taylor Street property, when, in fact, he had been living at and receiving Section 8 Housing Assistance to live in a home located on Rousseau Street in New Orleans, Louisiana, at the time of the storm. As a result of this false representation, PERKINS was authorized to receive $170,900.00 from the SBA, for which he was not entitled.
PERKINS also admitted that he used a similar scheme to defraud the Louisiana Road Home Program and as a result of the misrepresentations, he was awarded a Road Home grant of $150,000. In total, PERKINS was authorized to receive nearly $400,000 in federal benefits through his various fraudulent actions.
PERKINS further admitted that, after being charged with the aforementioned federal crimes, PERKINS instructed two associates to hide incriminating documents from law enforcement authorities.
PERKINS faces a maximum term of imprisonment of up to 65 years, a total fine of $1,500,000.00 and three (3) years of supervised release following any term of imprisonment. Sentencing has been scheduled for January 13, 2011.
This case was investigated by the Federal Bureau of Investigation, U. S. Department of Housing and Urban Development, Office of Inspector General, U. S. Small Business Administration, Office of Inspector General, Department of Homeland Security, Office of Inspector General, United States Social Security Administration, Office of the Inspector General, the Louisiana Department of Health and Hospitals, and the Louisiana Department of Children and Family Services. The case is being prosecuted by Assistant United States Attorneys Jordan Ginsberg, Matthew S. Chester, and Brian M. Klebba.
(Download Factual Basis

)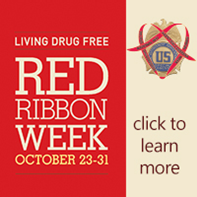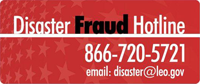 If you believe you have been a victim of fraud from a person or an organization soliciting relief funds on behalf of storm victims or have knowledge of waste, abuse, or allegations of mismanagement involving disaster relief operations, contact the National Center for Disaster Fraud toll free at: (866) 720-5721. You can also fax information to: (225) 334-4707 or e-mail it to: disaster@leo.gov