CREW MEMBER PLEADS GUILTY TO CHARGES RELATED TO POLLUTION ON HIGH SEAS
October 20, 2010
MICHAEL MURPHY, age 56, from Phoenix, AZ, pled guilty today in federal court before U. S. District Judge Sarah Vance for making false statements to the U. S. Coast Guard, announced U. S. Attorney Jim Letten and the U. S. Department of Justice.
According to the factual basis, MURPHY admitted he was the chief engineer on the R/V Laurence M. (L.M.) Gould, a 2,966 gross ton American-flagged ice-breaking research vessel that served under contract for a national science foundation. As chief engineer, one of his duties was to ensure the vessel's Oil Record Book was accurate when presented to U.S. Coast Guard. MURPHY further admitted, while on the high seas from July, 2004 through September, 2005, in an effort to keep the bilge tank from filling to capacity, he routinely ordered crew members to discharge oily wastewater overboard. He also admitted that he was aware that the Oily Water Separator was not working properly, and had not been maintained or repaired. On September 27, 2005, MURPHY presented the Oil Record Book knowing the book contained false entries, to U. S. Coast Guard personnel conducting an inspection.
MURPHY faces a possible maximum sentence of five (5) years imprisonment, a $250,000 fine, and three (3) years supervised release. MURPHY is scheduled to be sentenced on January 12, 2010.
In a related case, the owner of the R/V Gould, Offshore Service Vessel, Inc., pled guilty on July 29, 2010 before Judge Eldon Fallon, to discharging oily wastewater from the bilge tank of the R/V Gould overboard on the high seas, and agreed to pay a fine of $1,750,000 and a community service payment of $350,000. OSV is scheduled to be sentenced on November 4, 2010.
This case was investigated by the U. S. Coast Guard Criminal Investigative Services and was prosecuted by Senior Trial Attorney Dan Dooher with the Environmental Crimes Section, Department of Justice, and Assistant United States Attorney Dorothy Manning Taylor.
(Download Factual Basis

)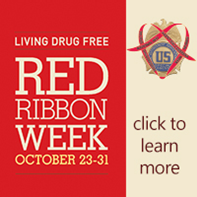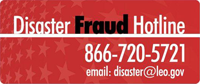 If you believe you have been a victim of fraud from a person or an organization soliciting relief funds on behalf of storm victims or have knowledge of waste, abuse, or allegations of mismanagement involving disaster relief operations, contact the National Center for Disaster Fraud toll free at: (866) 720-5721. You can also fax information to: (225) 334-4707 or e-mail it to: disaster@leo.gov