LOUISIANA ATTORNEY GENERAL'S AND U. S. ATTORNEY'S OFFICES WORK TOGETHER TO PROVIDE DOMESTIC VIOLENCE TRAINING TO NOPD
October 27, 2010
The Louisiana Attorney General's Office, in collaboration with the U. S. Attorney's Office for the Eastern District of Louisiana, provided POST certified training for the New Orleans Police Department, announced U. S. Attorney Jim Letten and Attorney General Buddy Caldwell.
Using grant funds provided by the Department of Justice, Office of Violence Against Women, though the Louisiana Commission on Law Enforcement, during a six-month period, over 350 first line officers, detective and supervisors, received domestic violence training. Some of the subjects included the dynamics of domestic violence, understanding victims and abusers, law enforcement skills and strategies, as well as an overview of federal, state and local laws that govern domestic violence crimes.
The classes were held at the Bureau of Alcohol, Tobacco, Firearms and Explosives training facility and were conducted by the Attorney General's training team consisting of certified law enforcement trainers.
Louisiana Attorney General Buddy Caldwell is committed to educating the public and training law enforcement officers about the legal, physical and emotional effects of domestic abuse. "Domestic abuse victimizes all aspects of our society. Not only does the immediate victim suffer, but so do our children, schools, health facilities, our court systems and our businesses," said Caldwell.
Speaking to this unique collaboration, U. S. Attorney Jim Letten stated, "I am extremely gratified for the opportunity to work in partnership with Louisiana Attorney General Buddy Caldwell and his team to ensure the enhanced effectiveness of New Orleans Police Officers, and even more importantly for the increased safety of victims of domestic violence and those officers responding to assist those victims. As our officers become more capable of responding to, recognizing, and intervening in potentially dangerous domestic violence situations, they will become more effective, and will be better able to protect themselves and the victims as well."
New Orleans Police Superintendent Ronal Serpas, "The devastation caused to victims, families and our community as the result of Domestic Violence is undoubtedly one of our most critical issue we face here in New Orleans. We in the NOPD are especially grateful for this tremendous training and partnership we have the U. S. Attorney's Office and the Louisiana Attorney General's Office. Our community is well served by this collaboration."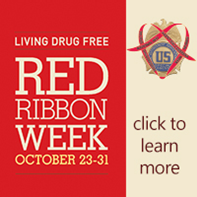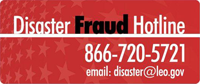 If you believe you have been a victim of fraud from a person or an organization soliciting relief funds on behalf of storm victims or have knowledge of waste, abuse, or allegations of mismanagement involving disaster relief operations, contact the National Center for Disaster Fraud toll free at: (866) 720-5721. You can also fax information to: (225) 334-4707 or e-mail it to: disaster@leo.gov