TEXAS MAN SENTENCED FOR DEFRAUDING KOREAN COMPANY OUT OF $570,000
September 21, 2011
RAY A. ROBINSON, age 30, a resident of Houston, Texas, was sentenced today to five years in prison and ordered to pay restitution in the amount of $570,000.00 by United States District Judge Martin L. C. Feldman for committing wire fraud relating to his defrauding a Korean company with which he pretended to do business out of approximately $570,000, announced United States Attorney Jim Letten.
According to court documents, ROBINSON held himself as the owner, operator, and chief executive officer of Yenson Clothing, Inc. of Louisiana, which ROBINSON falsely claimed was an authorized purchaser, supplier, and distributor of Nike footwear. ROBINSON began negotiating with a Korean-based company to deliver a large quantity of Nike shoes to the company. To convince the company he was authorized by Nike to sell its merchandise, ROBINSON provided the company with fraudulent invoices bearing the Nike logo and sent the company fictitious pictures of unidentified warehouses which he claimed were owned by Yenson. In truth, Yenson was not authorized to sell Nike products and did not own, operate, or have legal access to a warehouse.
ROBINSON also invited representatives from the Korean company to come to Houston, Texas to continue negotiations. Once in Houston, ROBINSON took the representatives to a retail footwear store and falsely represented that he was the owner and operator of the store and was able to sell footwear like that displayed in the store. He also showed the representatives what he claimed to be representative samples of the Nike footwear he was able to sell.
As a result of these representations, ROBINSON entered into an agreement with the Korean-based company to send approximately 34,000 pairs of Nike shoes to Korea, at a cost of approximately $570,000, even though ROBINSON at no point intended actually to deliver the Nike footwear to the company. Further, as a result of his representations, the company sent several wire transactions to ROBINSON'S bank account, located in New Orleans, giving the United States District Court in New Orleans jurisdiction over the matter.
The case was investigated by Immigration and Customs Enforcement, Homeland Security Investigations. The case was prosecuted by Assistant United States Attorneys Carter K.D. Guice, Jr. and Jordan Ginsberg of the Financial Crimes Unit.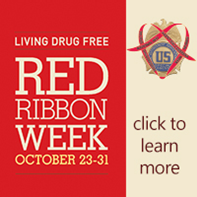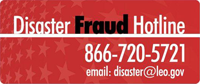 If you believe you have been a victim of fraud from a person or an organization soliciting relief funds on behalf of storm victims or have knowledge of waste, abuse, or allegations of mismanagement involving disaster relief operations, contact the National Center for Disaster Fraud toll free at: (866) 720-5721. You can also fax information to: (225) 334-4707 or e-mail it to: disaster@leo.gov