FEDERAL JURY RETURNS GUILTY VERDICT ON FIREARMS AND DRUG CHARGES
December 14, 2011
ARTHUR HARRIS, age 20, and his brother ANDRE HARRIS, age 25, both residents of New Orleans, Louisiana, were convicted today by a federal jury sitting in New Orleans of participating in a conspiracy to distribute cocaine base ("crack"), a conspiracy to use firearms in furtherance of their drug trafficking crimes, and several other substantive counts of possessing crack with the intent to distribute crack cocaine and the possession of firearms in furtherance of their drug trafficking offenses, announced U. S. Attorney Jim Letten. The jury returned a verdict of guilty as charged on all six counts of the indictment.
ARTHUR and ANDRE HARRIS were both charged in a superseding indictment by a Federal Grand Jury on February 24, 2011. This indictment followed the arrest of these two defendants on February 8, 2011 at the home of ANDRE HARRIS. When the officers made entry into the location they located numerous firearms and ammunition; one bag containing individually wrapped clear plastic bags containing 125 individually wrapped pieces of crack cocaine (approx. 23.34 g); a small amount of marijuana; various numbers and types of pills; two thousand four hundred and seventy-three dollars ($2,473.00) U.S. Currency along with evidence consistent with dealing drugs.
ATF Agents learned that ARTHUR HARRIS had also been arrested on September 15, 2008, by NOPD in which two assault weapons, semi-automatic handguns, ammunition, and drug paraphernalia were recovered from inside and under a house belonging to one of ARTHUR HARRIS' associates. Both were at the house during the recovery of the contraband.
A further search of his criminal history revealed that ARTHUR HARRIS was also arrested by NOPD Special Operations Division Officers on June 1, 2010, at his family home. As the officers made entry to the home they observed ARTHUR HARRIS grab approximately 50 rocks of crack cocaine and attempt to flush them down the toilet. ARTHUR HARRIS was arrested and a search of the residence revealed numerous firearms with ammunition. Police also located a black duffle bag containing evidence consistent with dealing drugs.
ATF agents conducted a follow-up investigation by interviewing witnesses and determined that all three of the incidents were related to each other and that the two brothers were involved in an ongoing conspiracy to distribute crack cocaine and use firearms in furtherance of their drug crimes.
Based on the jury's verdict, both ARTHUR and ANDRE HARRIS face a maximumof life in prison, a fine of $250,000, three (3) years of supervised release, and a $600 special assessment. Sentencing is scheduled to take place before U. S. District Court Judge Carl J. Barbier on March 22, 2012 at 9:30am.
This case was investigated by Special Agents of the Bureau of Alcohol, Tobacco, Firearms and Explosives, Officers of the New Orleans Police Department (2nd District, 5th District, and SOD), and the United States Marshals Service. This matter was prosecuted by Assistant United States Attorneys Sharan Lieberman and Maurice E. Landrieu, Jr .
.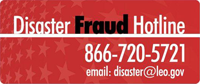 If you believe you have been a victim of fraud from a person or an organization soliciting relief funds on behalf of storm victims or have knowledge of waste, abuse, or allegations of mismanagement involving disaster relief operations, contact the National Center for Disaster Fraud toll free at: (866) 720-5721. You can also fax information to: (225) 334-4707 or e-mail it to: disaster@leo.gov