METAIRIE DOCTOR PLEADS GUILTY TO RECEIVING MATERIALS INVOLVING
THE SEXUAL EXPLOITATION OF
MINORS AND HEALTH CARE FRAUD; LOCAL HEALTH CARE BILLING COMPANY ALSO PLEADS GUILTY TO HEALTH CARE FRAUD
January 18, 2012
Dr. Dan Joachim, M.D., age 51, of Metairie, Louisiana, pleaded guilty as charged today before United States District Judge Martin L.C. Feldman was to receiving materials involving the sexual exploitation of minors and health care fraud, announced United States Attorney Jim Letten. PHYSICIANS ANALYTICAL SERVICES, INC. ("PAS"), a Maryland corporation, also pleaded guilty to the one count with which it was charged, health care fraud.
According to court documents, JOACHIM used multiple computers connected to the Internet to search for and download images of child pornography on a variety of websites. A forensic search of one such computer revealed that JOACHIM downloaded and stored approximately 152 images and 5 videos of children as young as six months old being forced to engage in a variety of sexual activity with adults and animals. JOACHIM organized the images in folders he created on his computer. These images had been mailed, shipped, and transported in interstate and foreign commerce.
Additionally, beginning in or about 2004, and continuing until in or about April 2010, JOACHIM worked as the Medical Director of a Maryland company called Intra-Op Monitoring Services, Inc ("IOM"). IOM employed physicians to remotely monitor, through the use of an internet connection, neurophysiological surgical procedures performed at hospital and surgical suites. An IOM-employed technician, meanwhile, was present in the operating suite to communicate with For the telemonitoring of a surgery to be legitimately billed, the in-suite technician had to be in contact with a physician, and the physician had to be available in real time to interpret the data via the web-based interface. Further, the monitoring physician had to be able, in real time, to convey the interpretation to the technician, who could relay the information to the surgeon. In addition to his responsibilities as Medical Director, JOACHIM also was supposed to monitor surgeries. PAS was a wholly owned subsidiary of IOM and was responsible for billing-related matters.

The superseding Bill of Information alleges that PAS fraudulently billed various health care benefit programs for monitoring services that IOM-employed physicians did not provide and routinely overbilled for those monitoring services that were provided. In particular, PAS and other billing companies billed for telemonitoring services that did not occur. Often the connection did not exist between the technician and the monitoring physician. Other times, technical difficulties prevented the physician from monitoring most, or all, of the surgery. Additionally, PAS would bill insurers non-physicians would log onto the monitoring software using a physician's log-in information, including the log-in information of JOACHIM, and pretend to be a physician, and monitor surgeries in the place of physicians.

PAS also routinely upcoded the billing by representing that surgeries were being monitored for longer periods of time than the CPT codes permitted. For example, CPT codes provided for bills to be submitted for monitoring that took place between the time at which an electrophysiologic "baseline" was established and the "closing" of the surgery. PAS, however, would routinely bill time spent prior to the establishment of a baseline, such as introducing the patient's history to the monitoring physician, or after the closing.
The Superseding Bill of Information also alleges that PAS routinely appealed denials of its fraudulent requests for payment that it submitted to insurers. In appealing the denials, PAS regularly would claim that the rejection of the claim was "inappropriate and unjust," even though PAS was well aware that the claims submitted were false and fraudulent in that they represented the surgeries had been monitored in real time by physicians employed by IOM when PAS well knew that the surgeries had not been so monitored.

JOACHIM faces a mandatory minimum term of imprisonment of five (5) years and a maximum penalty of thirty (30) years, followed by up to a life term of supervised release, and a $500,000 fine. He can also be required to register as a sex offender. PAS faces a maximum fine of $500,000. Sentencing has been scheduled for April 18, 2012, at 1:30 pm.
A portion of this case was brought as part of Project Safe Childhood, a nationwide initiative to combat the growing epidemic of child sexual exploitation and abuse launched in May 2006 by the Department of Justice. Led by United States Attorneys' Offices and the Criminal Division's Child Exploitation and Obscenity Section (CEOS), Project Safe Childhood marshals federal, state and local resources to better locate, apprehend and prosecute individuals who exploit children via the Internet, as well as to identify and rescue victims. For more information about Project Safe Childhood, please visit www.projectsafechildhood.gov.
United States Attorney Letten reiterated that the indictment is merely a charge and that the guilt of the defendant must be proven beyond a reasonable doubt.
This case was investigated by special agents from the Federal Bureau of Investigation the United States Department of Health and Human Services, Office of the Inspector General; and the United States Office of Personnel Management, Office of the Inspector General. The prosecution of this case is being handled by Assistant United States Attorneys Patrice Harris Sullivan and Jordan Ginsberg.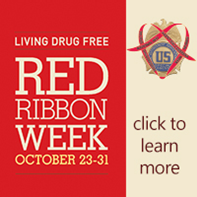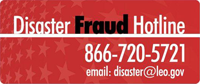 If you believe you have been a victim of fraud from a person or an organization soliciting relief funds on behalf of storm victims or have knowledge of waste, abuse, or allegations of mismanagement involving disaster relief operations, contact the National Center for Disaster Fraud toll free at: (866) 720-5721. You can also fax information to: (225) 334-4707 or e-mail it to: disaster@leo.gov