FORMER HBPA PRESIDENT SENTENCED TO
UNLICENSED PILOT SENTENCED FOR FALSIFYING CREDENTIALS
February 02, 2012
SHAHID WILSON, age 37, a resident of New Orleans, Louisiana, was sentenced today by the U. S. District Court Judge Eldon Fallon to eighteen (18) months in prison for his role in a money laundering conspiracy, announced U. S. Attorney Jim Letten.
WILSON pleaded guilty on October 13, 2011 to one count of conspiracy to commit money laundering related to his purchase of a Jaguar for Mark Ross, a drug dealer with ties to the B. W. Cooper housing development.
According to court records, on or about December 16, 2009, Mark Ross was arrested by agents with the Drug Enforcement Administration following an investigation of his activities distributing heroin in the Eastern District of Louisiana. Prior to his arrest, Ross was in possession of a 2009 Jaguar automobile which had been paid for with three cashier's checks bought by Ross, WILSON, and Samantha Lewis with drug proceeds from Ross's heroin distribution. WILSON was named as the owner of the Jaguar and had the vehicle titled and registered in his name. This was not the first time that WILSON assisted Ross in laundering his drug money. In 2003, WILSON assisted Ross in laundering his money when he registered a $50,000 Hummer Ross purchased with drug money in his name. Ross went to federal prison in 2003 for his drug activity and was still on supervised release at the time DEA arrested him for drug distribution in 2009. Ross was convicted on federal controlled substance and gun violations and sentenced to 210 months in prison on November 30, 2011.
IRS, Special Agent in Charge Jim Lee stated that "IRS-CI will continue to play an active part in the war on drugs. Individuals guilty of attempting to launder their illegal profits will be prosecuted for money laundering violations."
The case was investigated by DEA in collaboration with the Gulf Coast High Intensity Drug Trafficking Task Force (HIDTA) and the Organized Crime Drug Enforcement Task Force (OCDETF) with assistance from the IRS.
The HIDTA Task Force is led by DEA and includes a team of dedicated investigators from the New Orleans Police Department and the Bureau of Alcohol Tobacco and Firearms. OCDETF is an important program which targets the most significant drug trafficking organizations within the United States, as well as those outside of the United States borders that impact drug trafficking within the United States.
.
.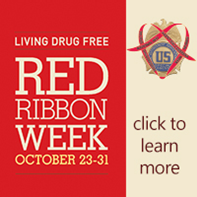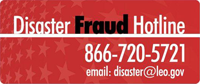 If you believe you have been a victim of fraud from a person or an organization soliciting relief funds on behalf of storm victims or have knowledge of waste, abuse, or allegations of mismanagement involving disaster relief operations, contact the National Center for Disaster Fraud toll free at: (866) 720-5721. You can also fax information to: (225) 334-4707 or e-mail it to: disaster@leo.gov