FORMER BAIL BONDSMAN CHARGED WITH CONSPIRACY
April 17, 2012
WILLIE J. IRONS, JR, age 56, a resident of New Orleans and a former Orleans Parish bail bondsman, was charged today with conspiring with a former employee of both the Orleans Parish Criminal Sheriff's Office and the Orleans Parish Criminal Clerk's Office to illegally release criminal defendants from the Sheriff's custody without judicial authorization, announced U. S. Attorney Jim Letten.
According to the Bill of Information filed today, IRONS paid Gilishia Garrison to manipulate the Sheriff's Office's computer system and to fabricate and forge official court documents to effect the release of Orleans Parish criminal defendants. Until 2010 Gilishia Garrison was a part-time Sheriff's Office employee and a full-time employee of the Criminal Clerk's Office.
The Bill of Information filed today alleges that IRONS paid Garrison cash in exchange for her manipulation of the Orleans Parish Criminal Sheriff's computer systems, including the MONA system and the CINTAP system. Additionally, IRONS's payments to Garrison are alleged to have ensured Garrison's forging and fabrication of personal recognizance bonds for the four criminal defendants.
In each of the instances described in the Bill of Information, IRONS was in telephonic contact with Garrison, paid her money, and secured the release of the Orleans Parish criminal defendants. The defendants had been ordered held on bonds ranging from $2,500 to $14,000. It is further alleged that IRONS was not a licensed bail bondsman at any time during these illegal transactions.
WILLIE J. IRONS, JR. faces a maximum term of imprisonment of five (5) years and a fine of up to $250,000.
Garrison pled guilty to similar offenses in January 2011. Garrison is scheduled to be sentenced for the crimes to which she pled guilty on May 24, 2012 before United States District Court Judge Eldon Fallon.
U. S. Attorney Letten reiterated that a Bill of Information is merely a charge and that the guilt of the defendant must be proven beyond a reasonable doubt.
This case is being investigated by the Federal Bureau of Investigation, the New Orleans Police Department and the Orleans Parish District Attorney's Office, with special assistance from Assistant District Attorney Michael Redmann. The case is being prosecuted by Assistant United states Attorneys Daniel P. Friel and Brian P. Marcelle.

(Download Bill of Information

)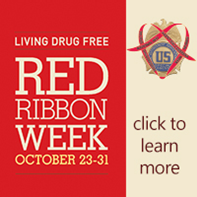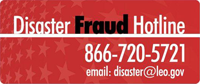 If you believe you have been a victim of fraud from a person or an organization soliciting relief funds on behalf of storm victims or have knowledge of waste, abuse, or allegations of mismanagement involving disaster relief operations, contact the National Center for Disaster Fraud toll free at: (866) 720-5721. You can also fax information to: (225) 334-4707 or e-mail it to: disaster@leo.gov