FORMER HEAD OF PROCUREMENT FOR LOCAL RESTAURANT PLEADS GUILTY TO COMPUTER FRAUD
May 31, 2012
SHAWN MICHAEL HAYGOOD, age 40, a resident of Rowlet, Texas, pled guilty as charged to a one-count indictment which alleged computer fraud, announced U.S. Attorney Jim Letten. A Grand Jury returned the indictment in February 2011.
According to the indictment, HAYGOOD was a purchaser/manager at an upscale restaurant in New Orleans. He designed a fraudulent scheme whereby he claimed he purchased perishable food items for the restaurant, when he did not. HAYGOOD produced a paper tape on his desk calculator with figures on it which he claimed represented purchases of produce on behalf of the restaurant. He then inputted the fraudulent amounts into the restaurant's computer system, which produced a receipt he used to get cash. Over about a thirty month period, HAYGOOD stole $268,774.00 from the restaurant.
HAYGOOD faces a maximum term of imprisonment of five (5) years, a $250,000 fine, a $100 special assessment, and be placed on a term of supervised release after imprisonment for a period of up to three (3) years. He could also be ordered to pay restitution to the victim. Sentencing is set for September 5, 2012.
The case was investigated by agents of the Federal Bureau of Investigation and is being prosecuted by Assistant U. S. Attorney Carter K. D. Guice, Jr. of the Financial and Computer Crime Unit.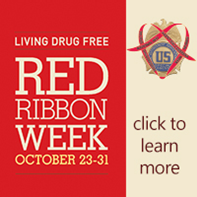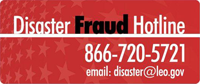 If you believe you have been a victim of fraud from a person or an organization soliciting relief funds on behalf of storm victims or have knowledge of waste, abuse, or allegations of mismanagement involving disaster relief operations, contact the National Center for Disaster Fraud toll free at: (866) 720-5721. You can also fax information to: (225) 334-4707 or e-mail it to: disaster@leo.gov