STEVEN RECASNER PLEADS GUILTY TO FIREARMS CHARGES
June 27, 2012
STEVEN RECASNER, age 32, of Dallas, Texas, pleaded guilty yesterday before the United States District Judge Kurt D. Engelhardt to three counts of making false statements on a record to be kept by a firearms dealer, announced U. S. Attorney Jim Letten.
According to the court documents, in 2009, agents of the Drug Enforcement Administration (DEA) began an investigation into the drug trafficking activities of WILLIAM STEVENSON and others in the Eastern District of Louisiana. The DEA's investigation revealed that STEVENSON distributed approximately 4 bundles of heroin weighing 25 grams each to retail distributors in the B.W. Cooper Housing Development every day. Two retail distributors that sold heroin for STEVENSON were JIMMY ISAAC and FELTON WEST. ISAAC and WEST also purchased and possessed firearms. Two firearms that ISAAC and WEST were arrested with in 2009 were revealed to have been purchased by RECASNER. Although RECASNER stated on the Bureau of Alcohol, Tobacco and Firearms Form 4473, a Firearms Transaction Record to be kept by the firearms dealer, that he was the actual buyer of the firearms found on ISSAC and WEST, he had purchased them for someone else who was associated with ISSAC and WEST. RECASNER also lied on a Form 4473 when he stated he was the actual purchaser of a third gun that he purchased for ISSAC and WEST's associate.
RECASNER is scheduled to be sentenced on October 3, 2012. He faces a maximum of five (5) years imprisonment on each count and three (3) years supervised release following any term of imprisonment.

The case was investigated by DEA in collaboration with the Gulf Coast High Intensity Drug Trafficking Task Force (HIDTA) and the Organized Crime Drug Enforcement Task Force (OCDETF). OCDETF is an important program which targets the most significant drug trafficking organizations within the United States, as well as those outside of the United States borders that impact drug trafficking within the United States.

The HIDTA Task Force is led by DEA and includes a team of dedicated investigators from the New Orleans Police Department and the Bureau of Alcohol Tobacco and Firearms. The NOPD/DEA HIDTA group consists of 6 NOPD detectives and 4 DEA agents. Unlike any other DEA group in the region, the HIDTA group works exclusively in Orleans Parish.

Also assisting in the enforcement operations were the Louisiana State Police, Jefferson Parish Sheriff's Office, Kenner Police Department, and St. Tammany Parish Sheriff's Office, and the United States Internal Revenue Service.
(Download Factual Basis

)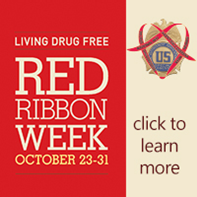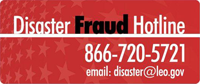 If you believe you have been a victim of fraud from a person or an organization soliciting relief funds on behalf of storm victims or have knowledge of waste, abuse, or allegations of mismanagement involving disaster relief operations, contact the National Center for Disaster Fraud toll free at: (866) 720-5721. You can also fax information to: (225) 334-4707 or e-mail it to: disaster@leo.gov