NEW ORLEANS CITY COUNCILMAN, JON JOHNSON, PLEADS GUILTY TO CONSPIRACY
July 18, 2012
JON JOHNSON, age 63, the New Orleans City Councilman for District E, was charged with and pled guilty today to a single count of Conspiracy to Commit Theft of Government Funds and to Submit False Documents to a Federal Agency, announced U. S. Attorney Jim Letten.
According to court documents, JOHNSON controlled the operations and the finances of Ninth Ward Housing Development Corporation ("Ninth Ward"), a non-profit organization in New Orleans. Ninth Ward owned a building located at 1008 Jourdan Avenue, which was commonly referred to and known as "The Semmes Building."
The Semmes Building, formerly a school, was flooded as a result of Hurricane Katrina on August 29, 2005. After the storm, JOHNSON caused Ninth Ward to apply for FEMA grant funds, which FEMA had made available to certain qualifying individual property owners, civic municipalities, and businesses whose properties and possessions had been damaged and destroyed during and because of Hurricane Katrina. Ninth Ward received these funds, known as Public Assistance Grants.
JON JOHNSON, who was a candidate for Louisiana State Senate in District 2 for the election that took place on October 20, 2007, today admitted that he personally and exclusively directed the use and misuse of the federal funds received by Ninth Ward. Further, he admitted that the federal funds received from FEMA were used to make contributions to and pay expenses for his campaign for the Louisiana State Senate in the summer and fall of 2007 and for other expenditures unrelated to Ninth Ward.
Additionally, JON JOHNSON admitted today that he arranged for $16,640 to be transferred from Ninth Ward to the New Orleans Health Clinic ("NOHC"). NOHC was another non-profit with which JON JOHNSON was affiliated and over which he exerted executive control and influence. Once this Ninth Ward money was in the NOHC account, the NOHC funds received from Ninth Ward were used to make contributions to and pay expenses for his campaign for the Louisiana State Senate in the summer and fall of 2007 and for other expenditures unrelated to NOHC.
JOHNSON also admitted today that in applying for a disaster assistance loan from the SBA to help pay for expenses associated with repairing the damage his home had sustained during and as a result of Hurricane Katrina, he conspired to submit false documents to that federal agency.
Specifically, JON JOHNSON, admitted that he conspired to submit to representatives of the SBA three (3) false and fabricated contracts that he claimed to have entered into for repairs made to the defendant's personal residence. JOHNSON admitted that he submitted these false and fabricated contracts to the SBA in an effort to document the manner in which he had spent a low-interest loan the SBA had provided to him. The contracts were created solely for submission to the SBA and did not represent or reflect the amounts he paid to the contractor for the work performed.
JOHNSON faces a maximum penalty of five (5) years in prison along with a $250,000 fine.
Also charged today via Bill of Information were ROY LEWIS and ASIF GAFUR. LEWIS, charged with Misprision of a Felony, is alleged to have known about and concealed a conspiracy to commit theft of government funds. GAFUR, charged with Structuring Financial Transactions to Evade a Reporting Requirement, is alleged to have participated in a scheme, at JOHNSON's behest, to route federal funds that Ninth Ward had received to JOHNSON's campaign. GAFUR's offense carries a maximum penalty of five (5) years imprisonment and upwards of a $250,000 fine. LEWIS' charge carries a maximum penalty of three (3) years imprisonment. United States Attorney Jim Letten reiterates that a Bill of Information is only an allegation of criminality and that all defendants charged with a crime are innocent until proven guilty.

Speaking on today's guilty pleas, Michael J. Anderson, Special Agent in Charge of the FBI New Orleans Field Office stated:
"As a new member of the New Orleans community still recovering from the aftermath of Hurricane Katrina, I applaud, both in my law enforcement capacity and as a citizen taxpayer, the partnership of the USAO, FBI, HUD-OIG, and DHS-OIG to hold Councilman Johnson fully accountable for his diversion of Katrina-related HUD funds for his own personal and political purposes."
U. S. Attorney Jim Letten added:
"As we continue to forge ahead in relentlessly addressing the corruption which has taken so much from our community and our citizens, we have once again demonstrated our zero tolerance policy for any violations of law and trust by our public servants. Today's convictions are the product of that policy, together with the dedication of our U. S. Attorney's Office staff and our federal law enforcement partners, and coupled with the public's right and demand to have public officials who serve them, free from compromise and self-serving interests. We will continue."
The cases were investigated by the Office of Inspector General for Housing and Urban Development, the Federal Bureau of Investigation and the Office of Inspector General for the Department of Homeland Security, and Small Business Administration-Office of Inspector General. The case was prosecuted by Assistant United States Attorneys Daniel P. Friel and Brian P. Marcelle.
(Download Factual Basis - Johnson

)
(Download Bill of Information- Johnson

)
(Download Bill of Information- Lewis

)
(Download Bill of Information- Gafur

)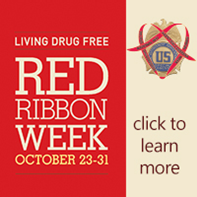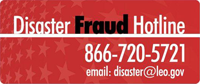 If you believe you have been a victim of fraud from a person or an organization soliciting relief funds on behalf of storm victims or have knowledge of waste, abuse, or allegations of mismanagement involving disaster relief operations, contact the National Center for Disaster Fraud toll free at: (866) 720-5721. You can also fax information to: (225) 334-4707 or e-mail it to: disaster@leo.gov