MANDEVILLE CONCRETE COMPANY AND OWNERS SENTENCED FOR CONSPIRING TO HARBOR AND INDUCE ILLEGAL ALIENS AND EMPLOYMENT OF ILLEGAL ALIENS
October 31, 2012
DIVERSIFIED CONCRETE, LLC, a Mandeville-based concrete company, and its owners, BRADLEY ROGERS and ROBERT RYAN ROGERS, both age 39 and residents of Mandeville, were sentenced today in federal court by U. S. District Judge Stanwood R. Duval, Jr, announced U. S. Attorney Jim Letten. BRADLEY ROGERS and ROBERT RYAN ROGERS were each sentenced to four years probation, and the company was sentenced to one year probation, announced U. S. Attorney Jim Letten. During the probationary period, the defendants will be under federal supervision and risk a term of imprisonment or other punishment should they violate any terms of probation. As part of its plea agreement, the company consented to forfeit to the United States more than $18,000 in proceeds that derived from the unlawful employment of aliens.

According to court documents, on July 25, 2012, BRADLEY ROGERS and ROBERT RYAN ROGERS, pled guilty to one count of a bill of information admitting that from April 2010 through February 2011, they conspired with each other to conceal, harbor, and shield from detection illegal aliens and encourage and induce illegal aliens to reside in the United States by providing illegal aliens with employment at DIVERSIFIED, providing the aliens with transportation, and providing the aliens with housing at a residence in Mandeville. DIVERSIFIED also pled guilty to a separate count of the bill of information for unlawful engagement in a pattern and practice of hiring illegal aliens.

The case was investigated by U. S. Immigration and Customs Enforcement (ICE) - Homeland Security Investigations with the assistance of the Mandeville Police Department. The case was prosecuted by Special Assistant U. S. Attorney Robert Weir.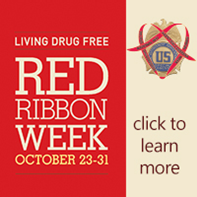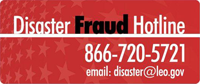 If you believe you have been a victim of fraud from a person or an organization soliciting relief funds on behalf of storm victims or have knowledge of waste, abuse, or allegations of mismanagement involving disaster relief operations, contact the National Center for Disaster Fraud toll free at: (866) 720-5721. You can also fax information to: (225) 334-4707 or e-mail it to: disaster@leo.gov