Chemical and Metal Industries guilty Plea
January 13, 2010
COLORADO COMPANY PLEADS GUILTY IN CONNECTION WITH DEATH OF HONEYWELL EMPLOYEE
BATON ROUGE, LA - United States Attorney David R. Dugas announced that Chemical and Metal Industries Inc. ((C&MI(), a company based in Colorado, pled guilty before U.S. District Court Judge James J. Brady today to negligently causing the release of hazardous air pollutants and thereby negligently placing another person in imminent danger of death, in violation of Title 42, United States Code, Section 7413(c)(4) (federal Clean Air Act). As a result of its guilty plea, the defendant corporation faces a term of probation of up to five years and a fine the greater of five hundred thousand dollars ($500,000), twice the gross gain from the offense, or twice the gross loss from the offense. The Court may also order restitution to the victim.
Today(s guilty plea stems from a long-running investigation by the U.S. Attorney(s Office, the U.S. Environmental Protection Agency(s Office of Criminal Enforcement, and the Louisiana State Police into an incident that occurred in the summer of 2003 at Honeywell(s Baton Rouge Plant. On July 29, 2003, Delvin Henry, an employee at the Baton Rouge Plant, opened a one-ton cylinder, which C&MI had labeled as containing relatively benign refrigerant while the cylinder was at C&MI(s Colorado facility. Once opened, approximately 1800 pounds of spent antimony pentachloride, which is a highly toxic and corrosive hazardous material, was violently released from the cylinder. Mr. Henry was struck by the material and died the following day from his injuries.
In 2008, Honeywell accepted responsibility for its role in the incident, pled guilty to negligent endangerment under the Clean Air Act, and was sentenced to pay a criminal fine of $8,000,000, restitution of $2,000,000 to Mr. Henry(s three children, community restitution of $750,000 to the Louisiana Department of Environmental Quality, community restitution valued at $750,000 to the Louisiana State Police Hazardous Materials Unit, and community restitution valued at $500,000 to the Louisiana State Police Emergency Operations Center.
U.S. Attorney Dugas stated: "The U.S. Department of Justice is committed to working with our federal and state partners to enforce our nation's environmental laws and ensure the safety of our workers. Corporations, like individuals, have a responsibility to comply with the law and a failure to do so will not be tolerated.(
"C&MI's mislabeling of a hazardous waste contributed to the death of a worker and serves as a lesson to those who falsely argue that environmental crimes are 'only paper' violations," said Ivan Vikin, Special Agent-in-Charge of EPA's Office of Criminal Enforcement in Dallas. "Anyone who 'cuts corners' and puts the public or the environment at risk will be prosecuted."
This case is being prosecuted by Assistant United States Attorney Corey R. Amundson, who serves as a Deputy Chief of the Criminal Division.
For further information, contact David R. Dugas, U.S. Attorney for the Middle District of Louisiana, or Lyman Thornton, First Assistant U.S. Attorney, at (225) 389-0443.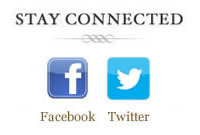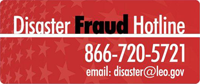 If you have knowledge of fraud, waste, abuse, or allegations of mismanagement involving disaster relief operations, contact the National Center for Disaster Fraud toll free at: (866) 720-5721 or e-mail at: disaster@leo.gov